New Onboarding Portal - Goes Live March 15th
Onboarding Orientation and WHMIS 2015 Training
In Q1 of 2021, Industra rolled out a new web-based orientation program. Furthering our commitment to safety and increasing productivity, new workers to Industra are expected to complete the Online Orientation Program and WHMIS Training prior to their first day of work. As an employer, we are responsible for ensuring workers are properly instructed and trained on how to do their work safely. This includes providing safety orientation for new and young workers and training them on the basics.
Effectively training and orienting our workers is key to helping them stay safe on the job — and preventing life-changing and costly work-related injuries.
Our Orientation covers Workplace Hazards, Bullying, Rights and Responsibilities, Safe Work Practices and other various topics relating to our work.
An effective orientation is the foundation to a safer workforce.
WHMIS Training is also found in our Training Portal, all workers have the right to know, and it is legislated that all personnel in the workplace that may come in contact with products have WHMIS training. Our online WHMIS training allows us to ensure each worker is aware of the process and how to handle WHMIS products safely.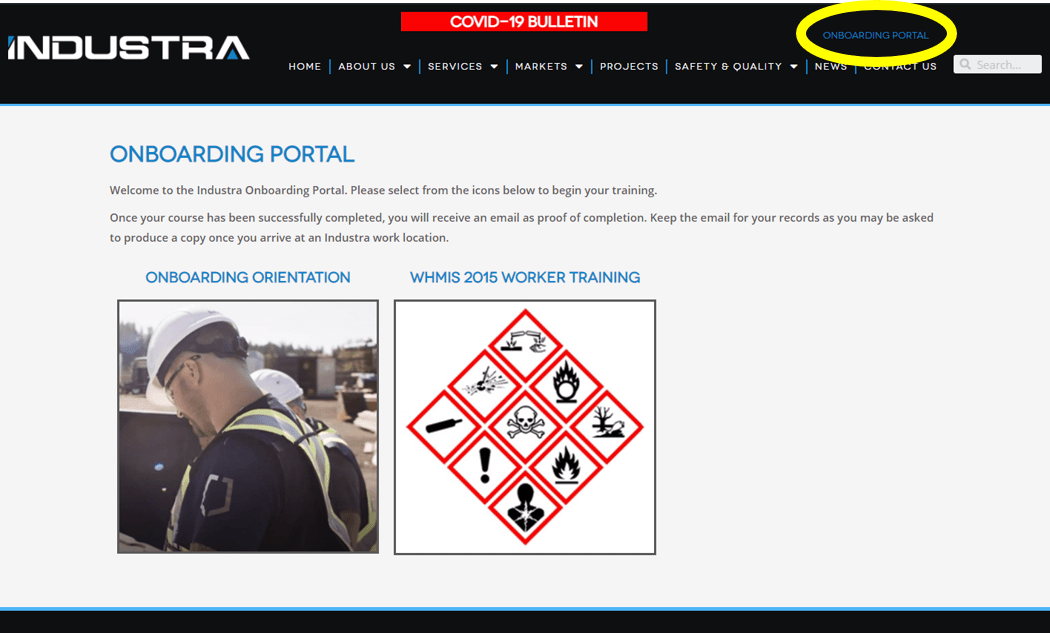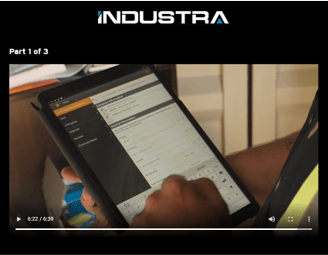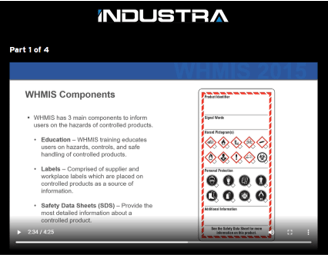 Projects Nearing Completion


Cove Bay Water Treatment Plant
Bowen Island Municipality • Bowen Island, BC
This project involved the greenfield construction of a new water treatment plant and reservoir. A 3,000 m3 excavation was required to accommodate the building and reservoir. A 5,000 sq. ft. building houses the CUF water treatment technology. Extensive yard piping, process mechanical, electrical and structural concrete was used on this project.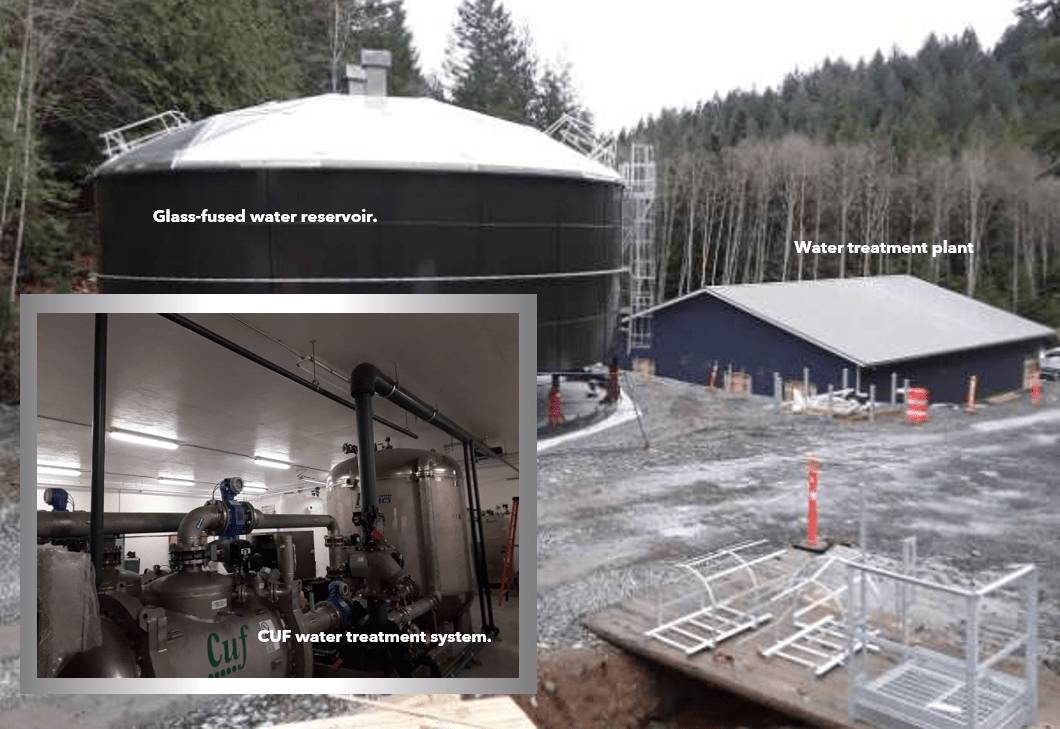 Hudson's Hope Water Treatment System Design-Build
District of Hudson's Hope • Hudson's Hope, BC
This project involved modifications to Hudson's Hope's water treatment plant and installation of a new, direct-feed nano-filtration system. Hudson's Hope, a community of around 1,000 people, is located in northeast BC, upstream from where the new Site C Dam is under construction on the Peace River. The former water intake system from the adjacent Peace River was replaced due to the system being displaced when the new reservoir was created behind the Site C dam. Challenges included an accelerated schedule to meet downstream works at the Site C Dam, high methane gas content in the well water and work in an environmentally sensitive area along the Peace River Valley.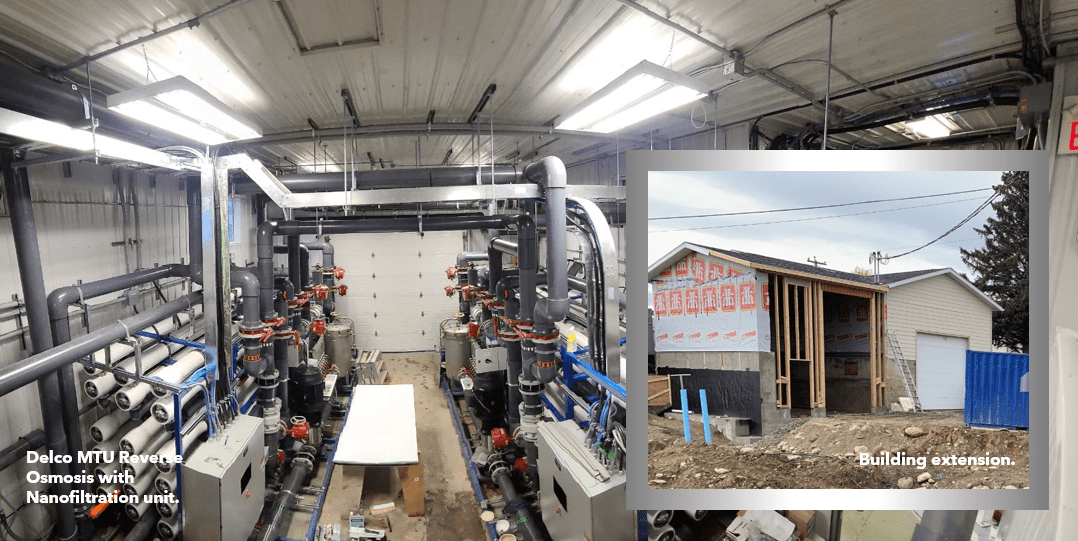 Lions Bay PRV and Control Valve Improvements
Village of Lions Bay • Lions Bay, BC
This project involved the supply and installation of two pressure reducing valve (PRV) stations, and one control valve station each housed inside an above ground kiosk and includes electrical, instrumentation and SCADA works.
In addition, various water main and storm sewer installations were required including removals, decommissioning of an existing PRV station, surface works, concrete, tree removals and branch cutting, road asphalt and gravel replacement, grading, manholes, headwalls, and connections to existing water and storm sewer utilities.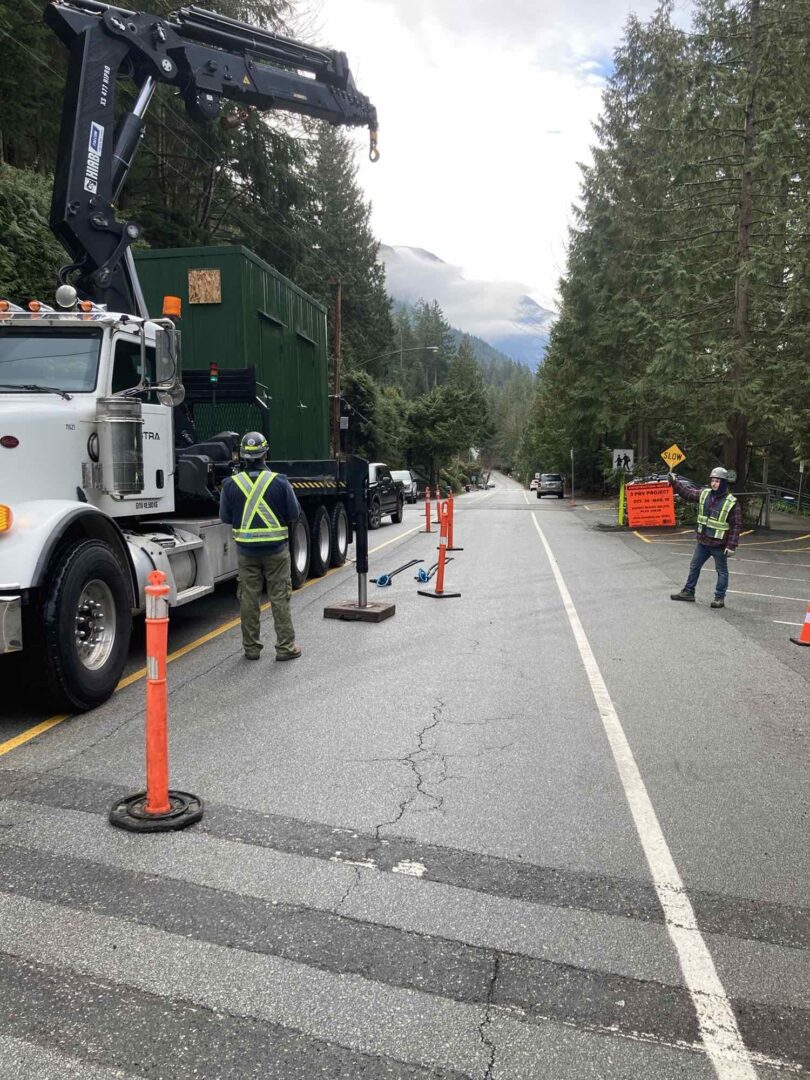 Consultant:

ISL, Burnaby, BC


City of Rossland • Rossland, BC
This project involves improvements to the existing Rossland Water Treatment plant including the supply and installation of the following: a soda ash dosing system, sodium-hypochlorite dosing equipment, fiberglass chemical tanks, sampling pumps, turbidity meters, pH meters, tankless water heaters, electrical equipment, standby generator. Start up and commissioning of each dosing system. SCADA upgrades to incorporate the new equipment. Decommissioning of the ozone, ammonia and chlorine gas systems.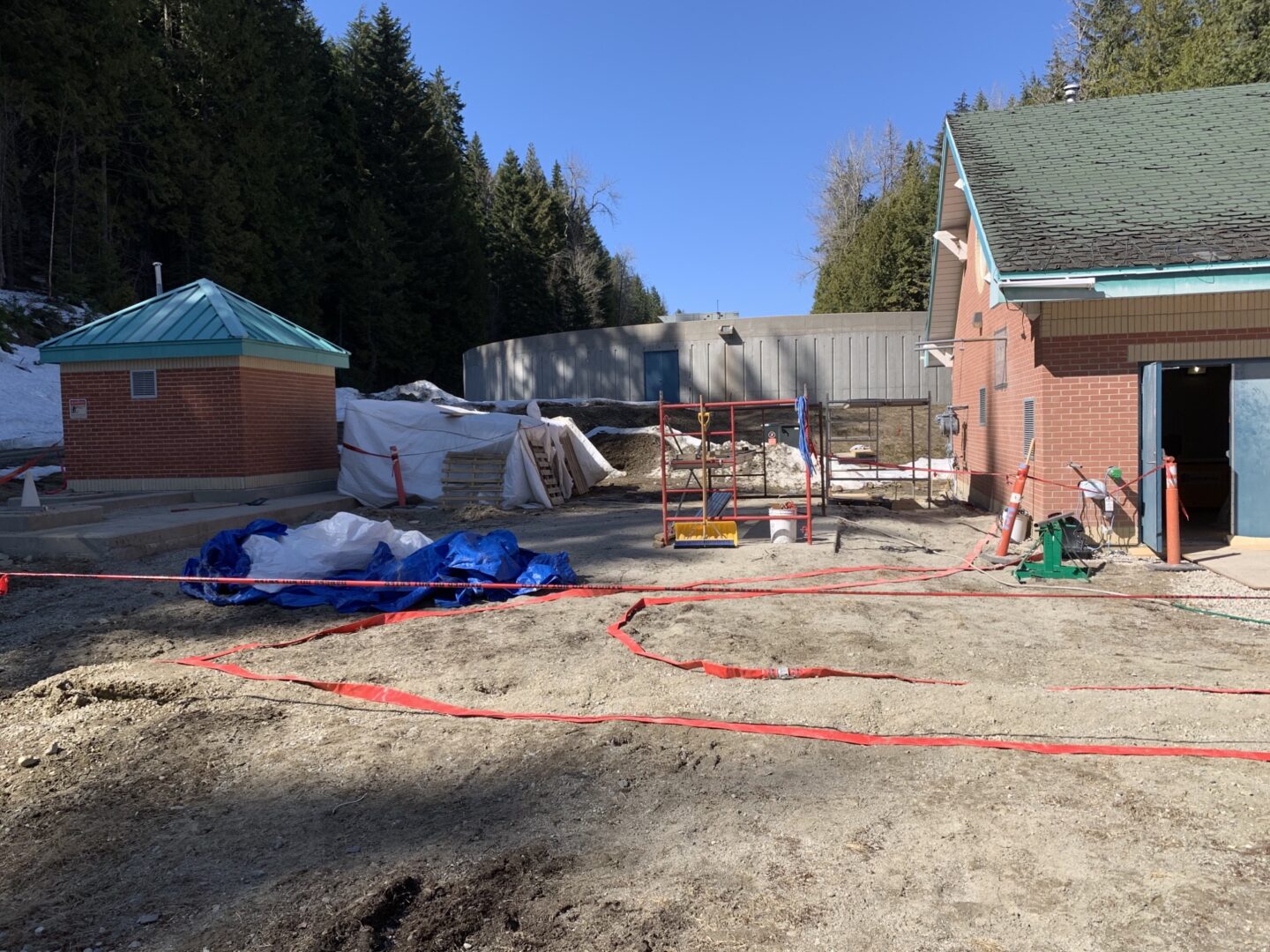 Consultant:

ISL, Rossland, BC



Neptune Bulk Terminals Dumper Rail Repairs
Neptune Bulk Terminals (Canada) Ltd. • North Vancouver, BC
The Neptune Bulk Terminal is a coal, potash, and phosphate terminal located on the north shore of Burrard Inlet in the Port of Vancouver dumpers rail beams.
Project includes all construction required to complete the concrete repairs along the entire length of the rail beams, repairs to one of the potash railcar installation of a galvanic cathodic protection system, replacement of the rails and anchors, and realignment of the track within and to the north and south of the dumper.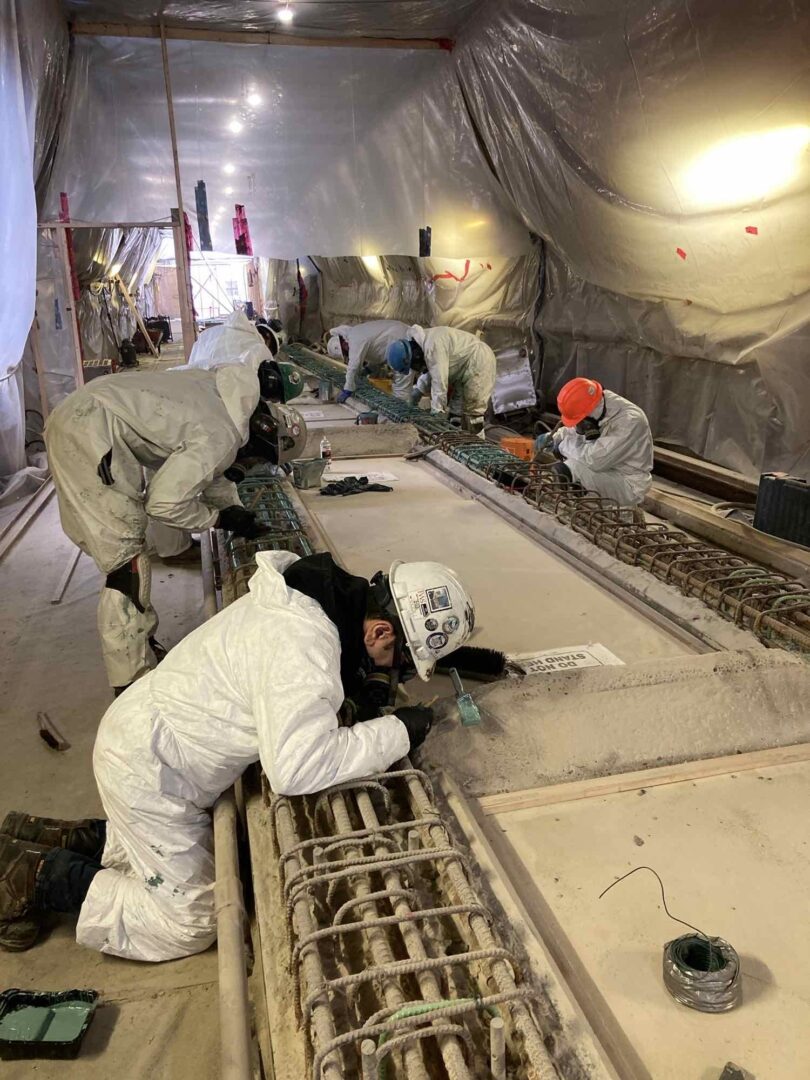 Correctional Service of Canada and Province of BC Ministry of Citizens Service Real Property Division, Greater Vancouver, BC
Federal Institutions
We are in the fourth year of a renewing standing offer for construction services for all federal institutions in BC, including Mountain (Agassiz), Kent (Agassiz), Pacific (Abbotsford), Matsqui (Abbotsford) and William Head, Victoria. The existing retrofit project's expected completion date is this summer.
The latest project includes demolition of the masonry walls in existing building areas and installation of new masonry walls, structural steel, doors and windows, new roof, plumbing, and electrical/security system will continue through the end of this year.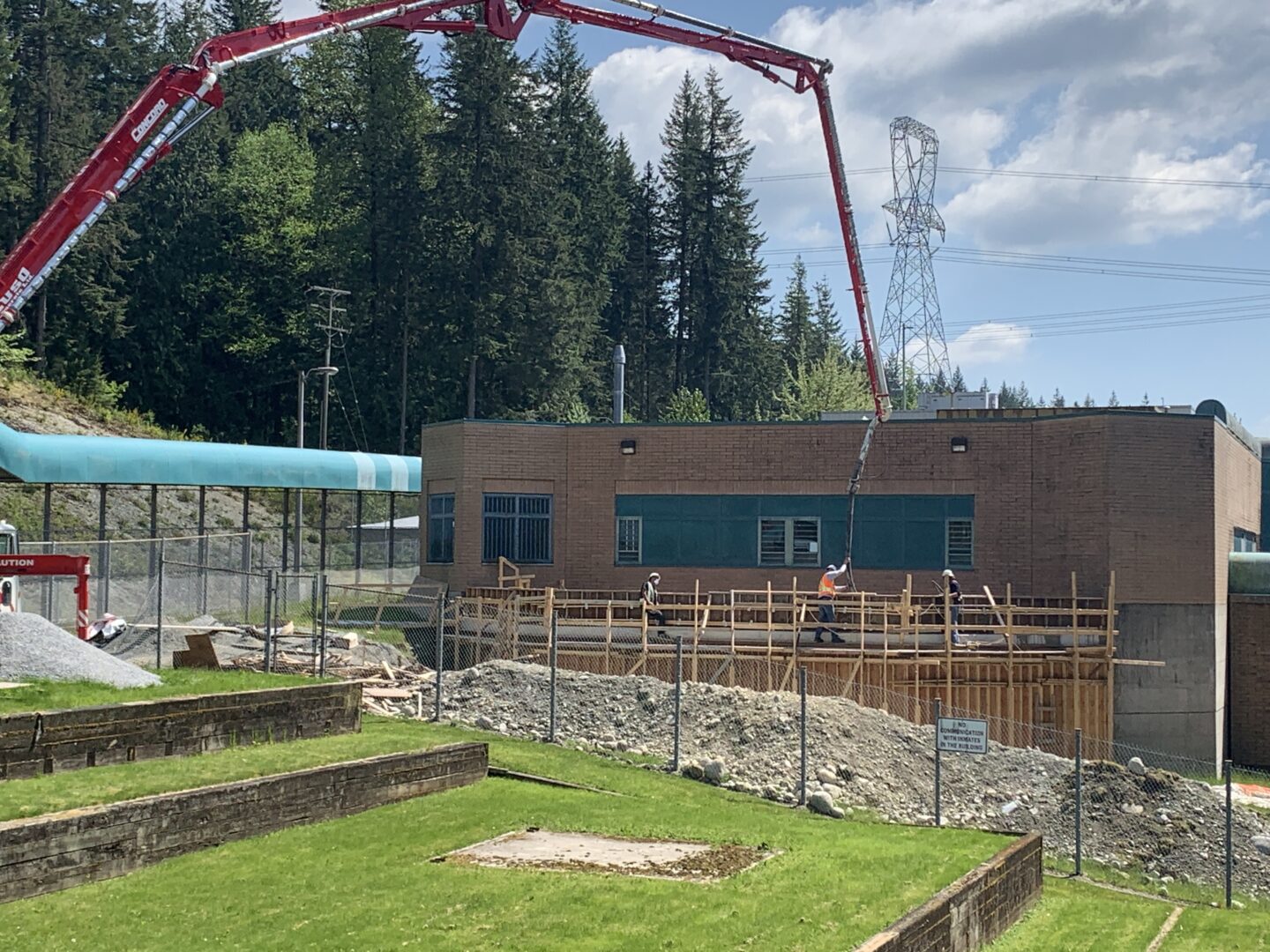 Consultant:

MGBA, MON Architects



Anacla Community Wastewater Treatment System
Huu-Ay-Aht First Nations • Bamfield, BC
This active greenfield project involves a new wastewater treatment plant  for the Huu-Ay-Aht First Nations including three new buildings, a lift station, HDPE forcemain construction, a marine outfall, and installation of process mechanical and electrical for the new WWTP. Major stakeholders include the Huu-Ay-Aht First Nations, Bamfield Marine Sciences Centre and Indigenous Services Canada.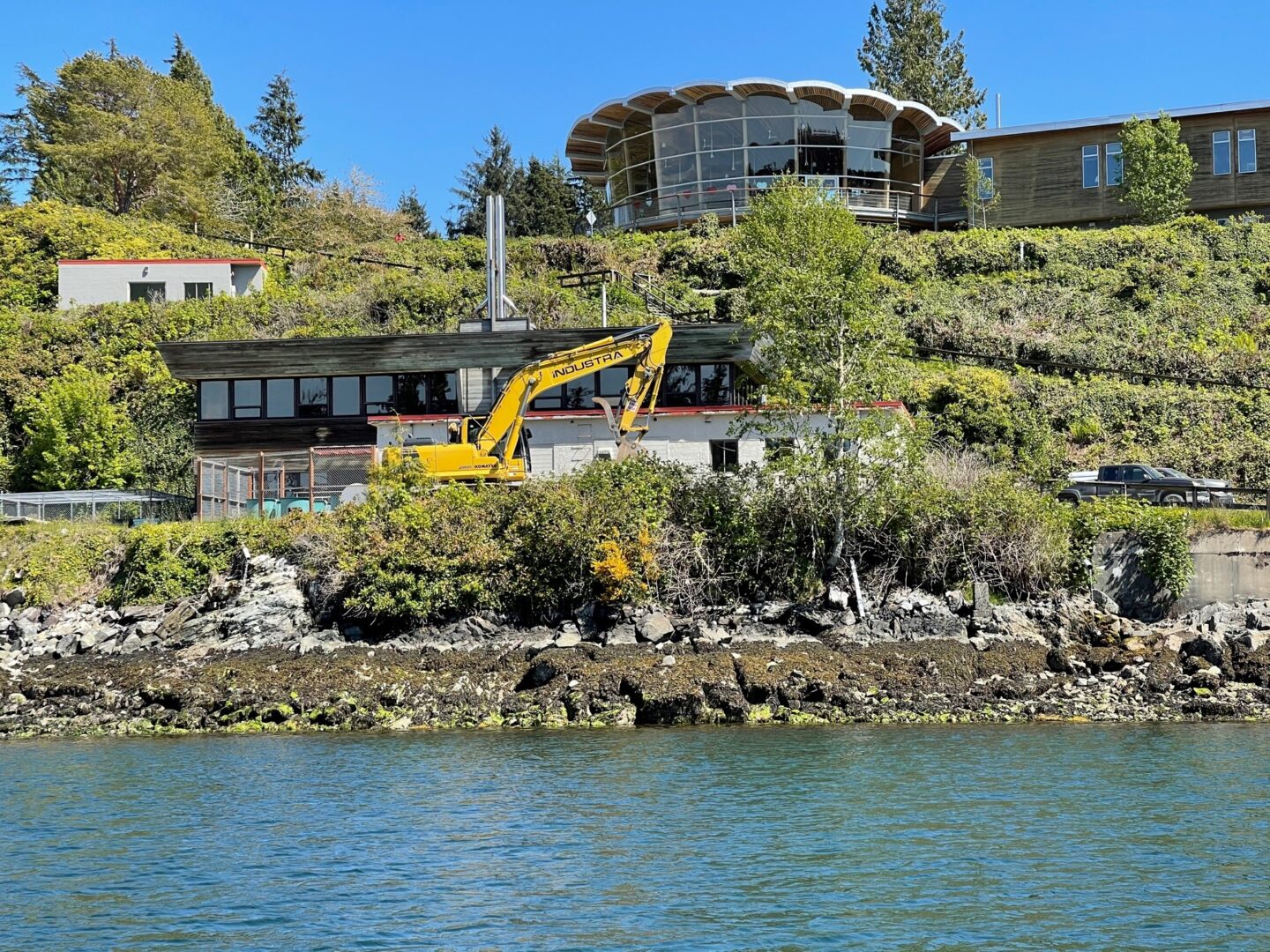 Clearbrook Water Storage Reservoir Replacement
Clearbrook Waterworks District • Abbotsford, BC
This active project involves working with DN Tanks from California to design and construct a new 4.50 ML above-ground concrete reservoir to store potable water in the Abbotsford, BC community of Clearbrook.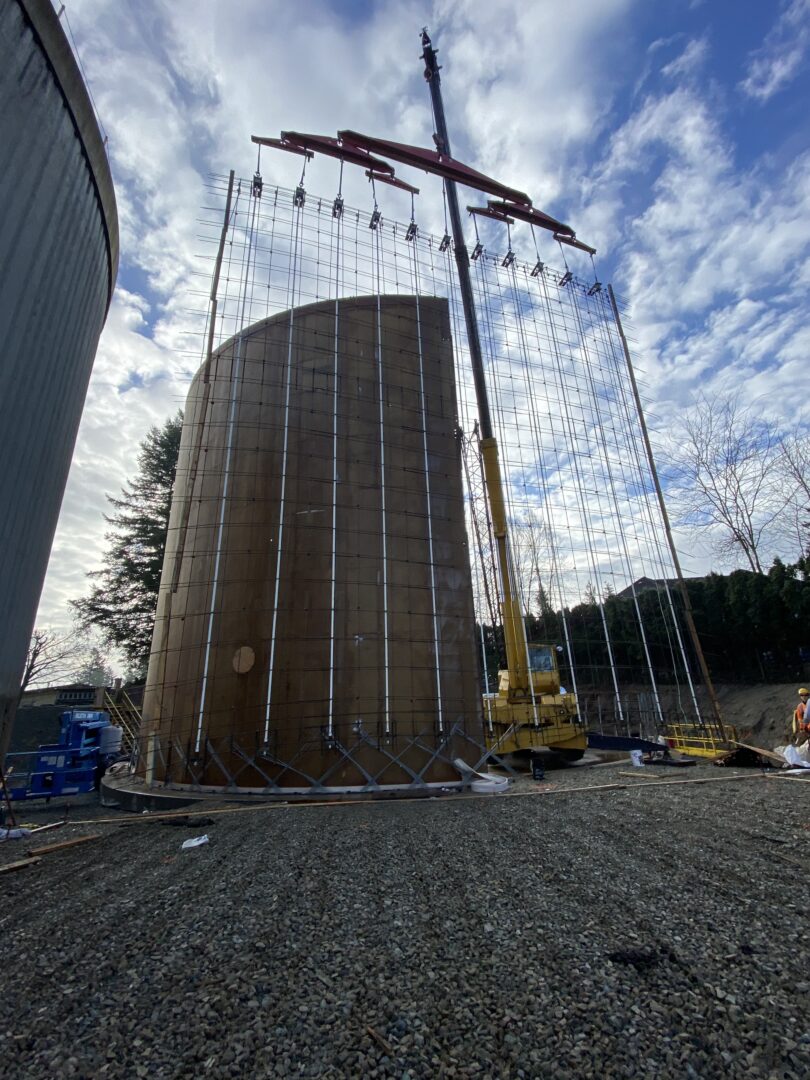 Lake Louise Pipestone Waterline Crossing - Banff National Park
Parks Canada • Lake Louise, BC
Project involves the installation of a new watermain across the Pipestone River in Lake Louise, AB. The watermain will provide increased flow and redundancy in the system to improve service and fire suppression capabilities.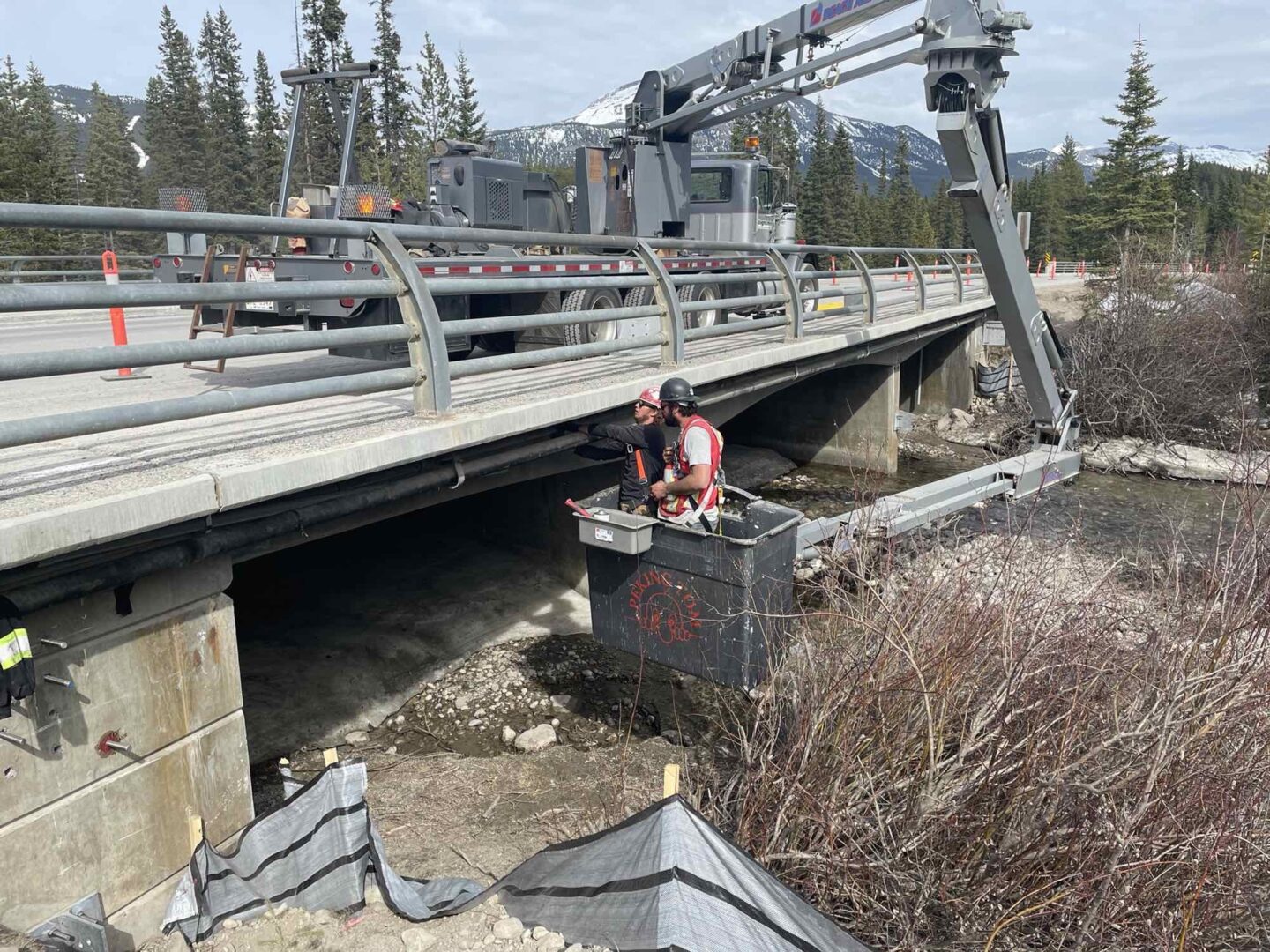 Consultant: WSP, Calgary, AB


Nelson Street Booster Pump Station
TAG Construction for Polygon Homes • Mission, BC
This project involves construction of a booster pump station for a new townhouse development in Mission, BC. The new 900 sqft pump station includes five (5) vertical, multistage centrifugal pumps, a 100 HP horizontal, split case fire pump, epoxy-coated process piping and concrete block wall construction with sheet metal roofing.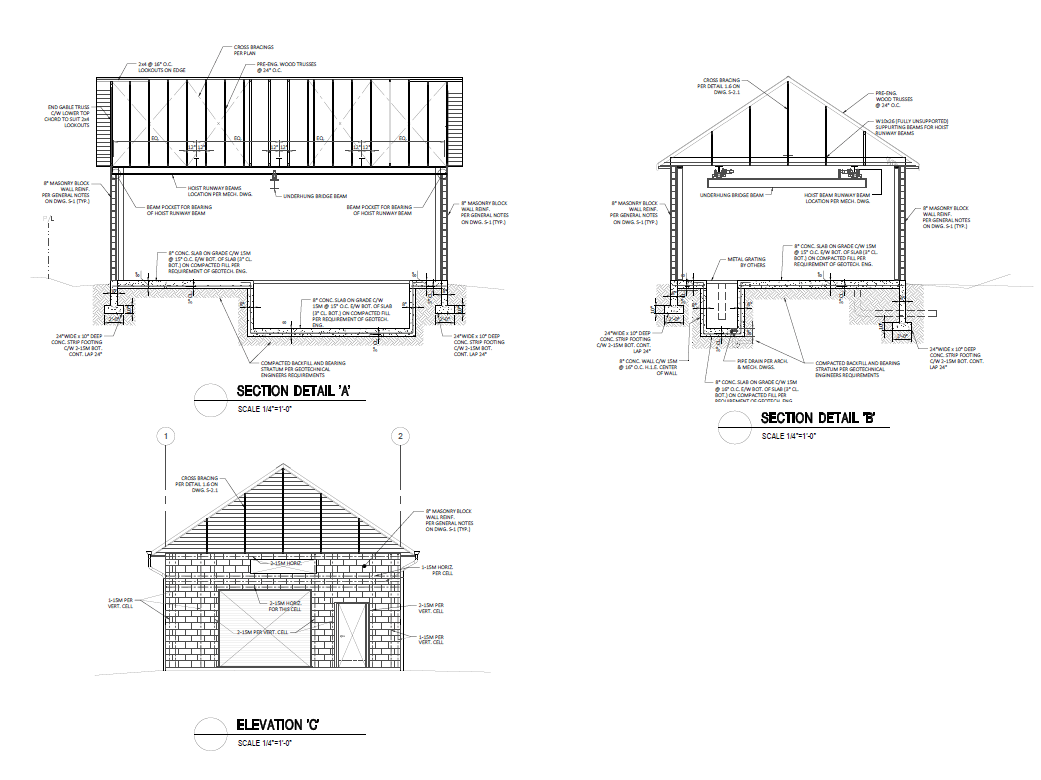 Consultant:

Engage Architecture, Vancouver, BC


NE Albion Maple Ridge Sanitary Pump Station
Gemco Construction for Epic NE Albion Homes • Maple Ridge, BC
This active project involves the construction of a sanitary pump station for a newly developed residential area in Maple Ridge. The new pump station includes three 50 HP submersible pumps, stainless steel process piping, a 250 m3 concrete underground overflow storage tank, and new wood frame building with sheet metal roofing.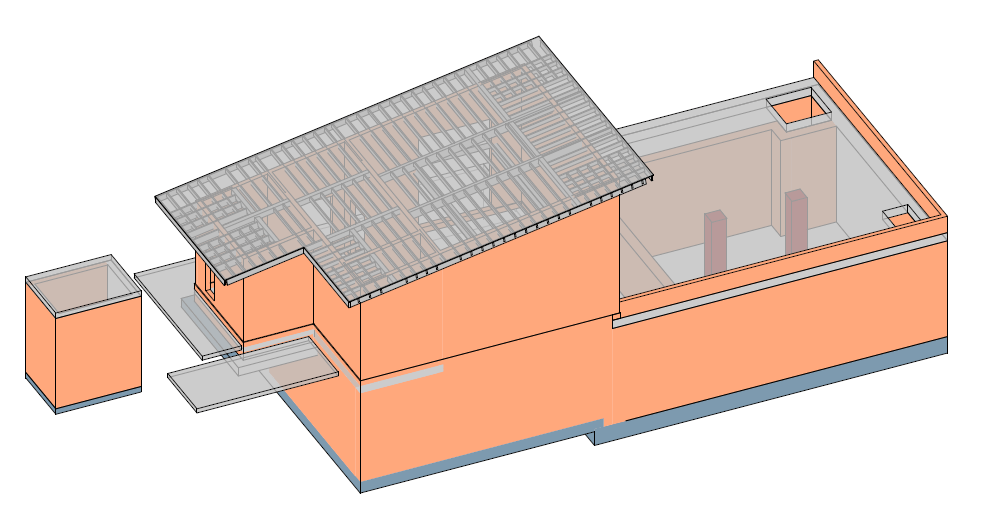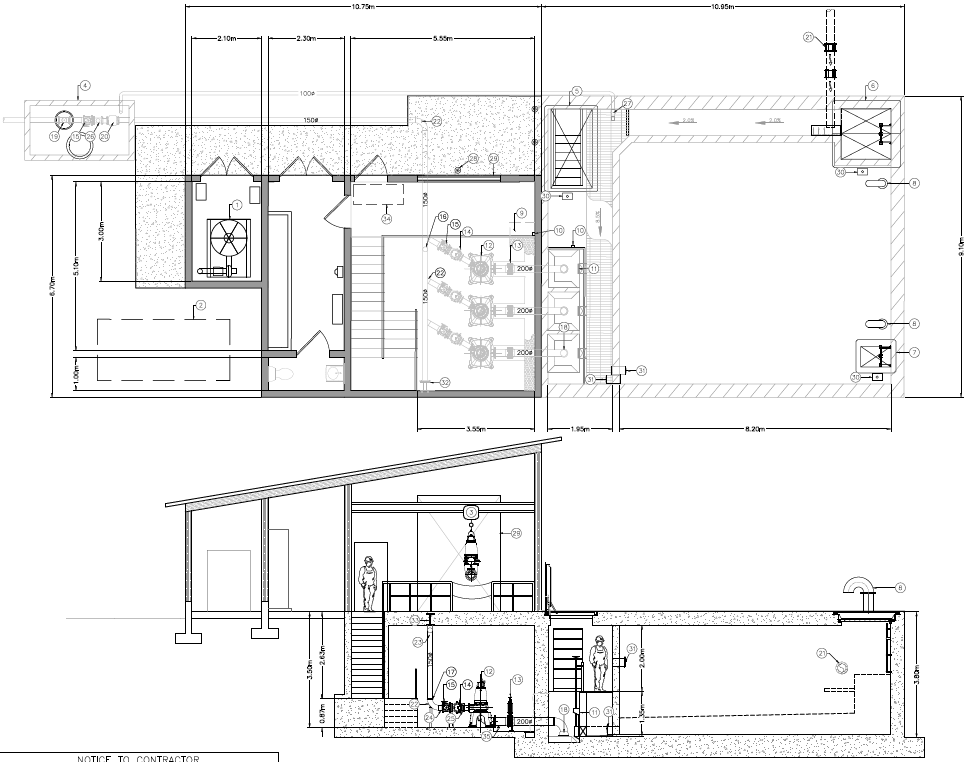 Consultant:

Aplin Martin, Surrey, BC
We are pleased to welcome the following people to the Industra team in the last three months.
Travis Shipka, Project Superintendent
Sarunas Sviderskis, Project Manager
Michael Yuen, Estimator
Willy Halim, Estimator
Mark Sheppard moved from Director of Estimating to Director of Operations.
Aiden Wong moved from Senior Estimator to Director of Estimating
Jeff Balle promoted to Superintendent.

Client Focused. Performance Driven.